The Heat Exchanger Service Shop
heatexchangershop.com has a full service repair facility where we can provide everything from hydrostatic testing and cleaning to retubing and rebuilding of your existing heat exchangers. These services can be provided on a scheduled basis, as well as quick turn-around for emergency situations.
Here is a partial list of services provided:
Cleaning
Hydrostatic Testing
Retubing & Replacement Tube Bundles
Plate Pack Re-Gasketing & Refurbishing
Re-coring of Heavy Duty Radiators
Our knowledgeable staff will answer any questions you may have about our products and services. We are very flexible and accomodating with respect to meeting your needs, schedules and deadlines.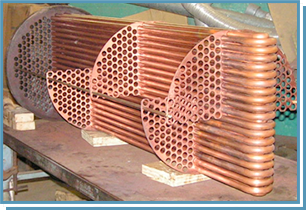 Click below for new and replacement heat exchanger data sheets.
New Heat Exchanger Application Form
Replacement Heat Exchanger Request Form
Replacement U-Bundle Form